VISION
To establish UiTM as a Globally Renowned University of Science, Technology, Humanities and Entrepreneurship

MISSION
To lead the development of agile, professional bumiputeras through state-of-the-art curricula and impactful research.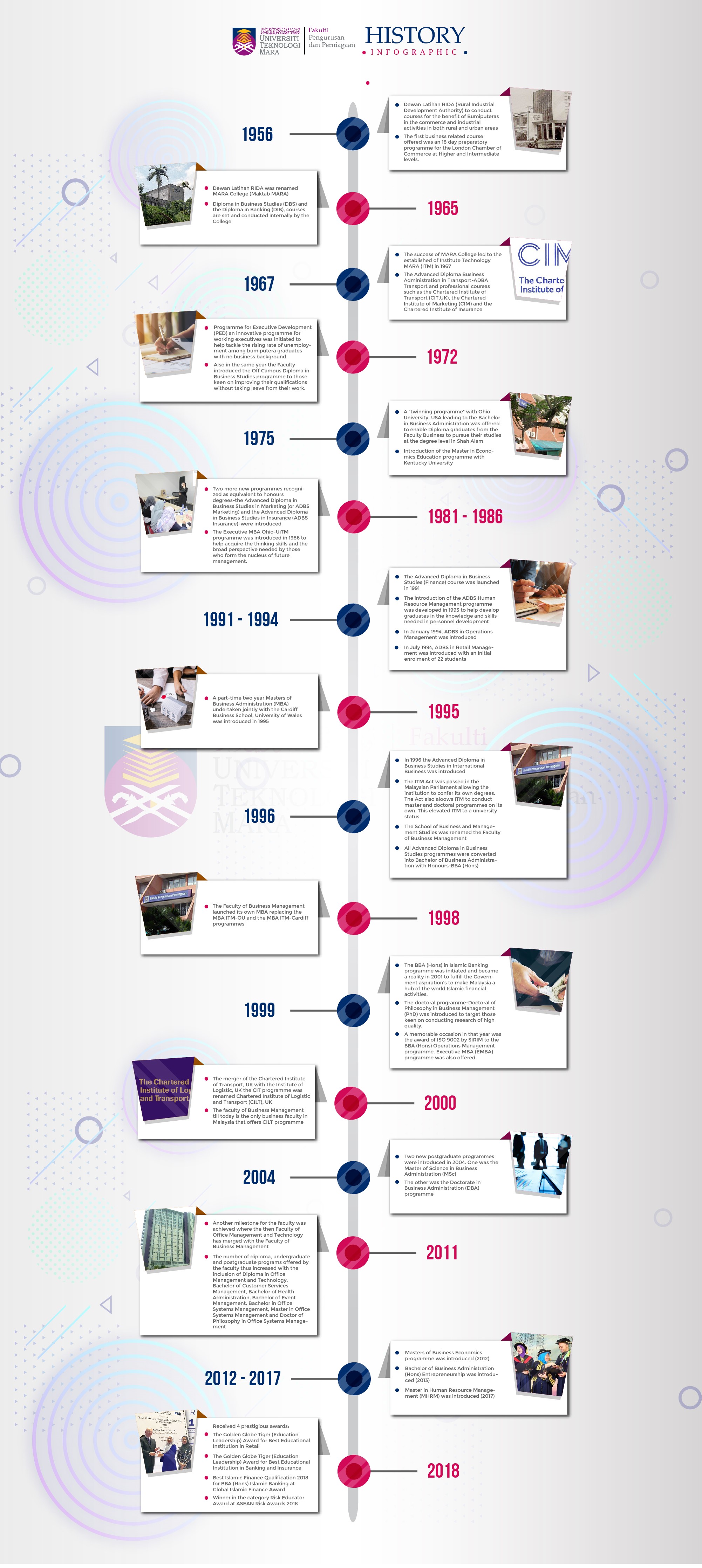 Client Charter
For all clients of Universiti Teknologi MARA (UiTM):
Students
Academics and Staff
Parents
Industry, and
Stakeholders
We offer quality services which are ethical and of high integrity, and undertake to ensure that:
All the basic needs for learning, teaching and research, as well as the surrounding environment fulfill the requirements of the Malaysian Qualifications Agency, the Ministry of Education and professional bodies;
All academic programmes are approved, managed and administered in accordance with the university's rules and procedures;
All academic qualifications are recognised by the government, and fulfil the needs of the industry and the relevant professional bodies;
The conferment of degrees is carried out within the stipulated period after fulfilling all the necessary requirements;
Excellence in academic achievements is identified and duly awarded each year;
All proposals and official reports are acted on within a period of one week;
Be accessible at all times to provide to the community; and
Provide professional and customer-friendly services.
UiTM will provide services in accordance with the client charter as practised by the respective entities, namely, the faculties, branch campuses, divisions, institutes, centres and units.
Client's Responsibility

As a means of ensuring that UiTM is able to implement the Charter efficiently and effectively, we seek the cooperation of our clients to:
Understand the rights of clients under the charter;
Observe all relevant regulations, directives, rules and guidelines;
Utilise all available facilities in a responsible manner.