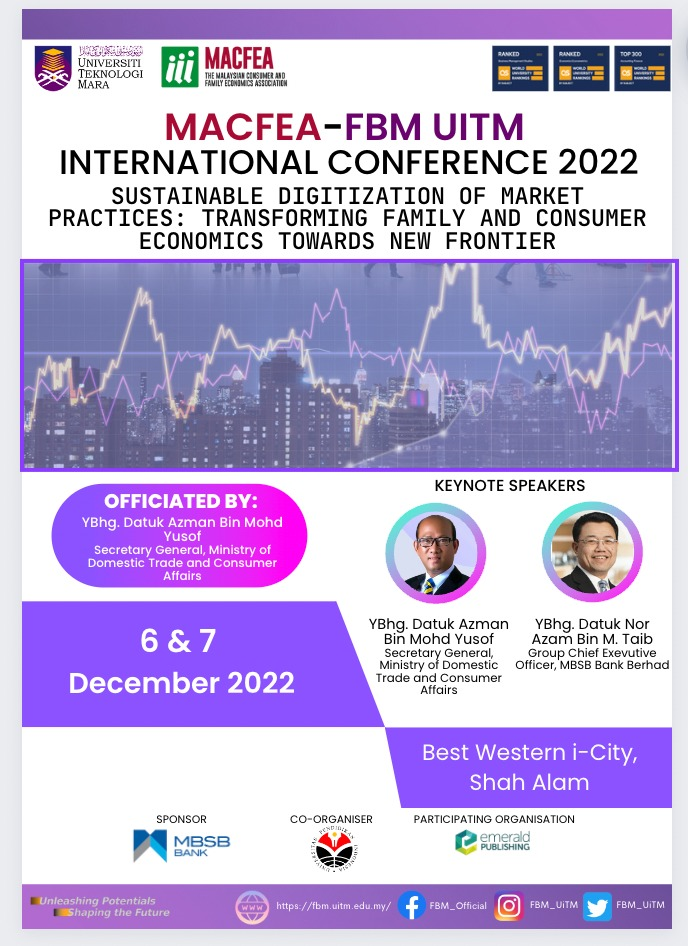 Call for Papers – The MACFEA-FBM UiTM International Conference 2022


It is our pleasure to invite you to participate in The MACFEA-FBM UiTM International Conference 2022 with the theme "Sustainable Digitization of Market Practices: Transforming Family and Consumer Economics Towards New Frontier". The conference will operate in dual-mode, in-person (Best Western i-City) and virtually. Selected papers will have the opportunity to be recommended for publication in journals indexed in SCOPUS, MyCite and ERA with additional fees.


This event will provide an exceptional opportunity for renewing old acquaintances, making new contacts, networking, and facilitating cross-national and disciplinary partnerships. For registration and full paper submission please log in to:
https://submit.confbay.com/conf/macfea2022
We look forward to your participation in the conference!
The MACFEA-FBM UiTM international Conference 2022 Committee.